"
CODIX consistently shows a positive attitude towards solving problem, collaboration and creating positive outcomes out of challenging situations in tight deadlines. Their technical knowledge, grasp of business and contributions have been invaluable not only to our business, but also convinced us that they can enlighten our blog subscribers with educational articles about digital transformation and implementing technology in financial services.
EFG HERMES, EGYPT
---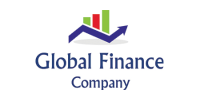 "
We thank you very much for all the efforts you have put in our project. You are the most professional and supportive team GFCE has worked with. We are very excited for choosing CODIX's software and plan on utilizing the system to uplift our operations and be ready to match our ambitious growth plan.
SHAHIR ELFARAMAWY
HEAD OF CORPORATE DEVELOPMENT
GLOBAL FINANCE COMPANY, EGYPT
---
"
The current situation has given us occasion to recall the founding values that have motivated our work for 20 years. I would like to express my recognition for our partner companies who are working closely with us in order to ensure that our service is maintained. Thank you to CODIX, to whom we owe the reliability and resilience of our website for twenty years now.
CYRILLE JOMAND
CEO, iDealwine

---